Northland owned and operated since 1972 - a proud second generation Northland business with a track record to give you confidence that you'll get a First Class Job!
Robinson Asphalts is a privately owned Northland business, originally started by Peter and Joan Robinson in 1972 when they bought out the small operation of Tom Hollows, and then sold in 1992 to Alan and Annie Johnston - the business has thrived and continued to grow from strength to strength through two generations of family.
The name Robinson Asphalts does not begin to describe the scope of services and products that we offer. While the Robinson name is well known with an excellent track record and has been around for a long time, the company has grown and diversified over the years to offer a great deal more than just asphalt, to the point that the company is often referred to simply as "Robinsons".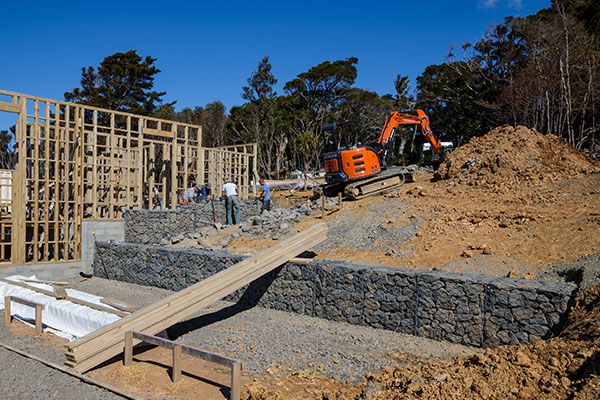 Trusted Contractors in Northland since 1972
Robinson Asphalts are professionals in all aspects of site and property development, offering you a total project service from start to finish. Whilst we are experts in Asphalt, Robinson Asphalts are also specialists in concrete, paving, timber, retaining and fencing mediums, siteworks and all civil contracting requirements. In fact when it comes to your property – there isn't much Robinsons can't do for you!
The emphasis at Robinson Asphalts is very much on quality. We believe in doing the job once and doing it right.
We stand behind our work - you can count on us. We won't let you down!